Moving your office to a new location can be a challenging process. Numerous preparations must be made, a lot of items need packing and you need to pack them using the right materials and techniques. That's why hiring an office removal company that can provide professional packing assistance is ideal. Office movers and packers remove the hassles associated with moving, enabling you to focus on your core business tasks.
This article lists some of the best reasons why you should hire packing services for your business relocation.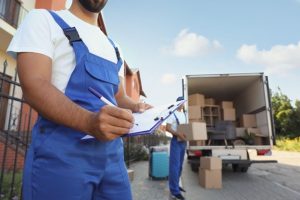 What Do Professional Packers Do?
So how can professional packers make your move as simple and stress-free as possible?
Professional packers offer complete packing and unpacking services to make the moving process smoother, reduce moving hazards, ensure your belongings are protected and get you settled into your new office more efficiently.
When the day of your move comes, the mover will pack as much or as little as you want. You can have movers pack just a few rooms or your entire workplace.
6 Reasons Why You Should Hire a Packing Service
Moving offices is exciting, but it takes a lot of time and effort to pack and unpack everything. Office removal companies with professional packing services are the best option for reducing relocation stress. Read on to find out why it's better to leave packing to the pros.
1.      Prevents business disruptions
One of the possible impacts of business relocation is lost productivity. So when moving your business, it's best not to make your employees do the packing. Requiring your employees to move desks and cubicles reduces their productivity, which can result in a loss of revenue.
Hiring a professional moving company means fewer business disruptions. Having spared your employees the hassle of moving and packing large office items, you ensure their workflow is not interrupted. Employees will be able to do their jobs while packers handle the rest. In addition, if the same team unpacks and installs your equipment in your new office, your business won't be affected by operational delays since you'll be able to start conducting business much sooner than if you handled it yourself.
With a moving company on your side, you can focus on what matters most to your business and let the professionals take care of your moving needs.
2.      Ensures you have the right moving equipment
Another benefit of hiring professional movers is that all the packing materials are provided. The professionals will know which material is needed based on what you're moving. Whether you need crates, boxes, extra padding or a truck, they'll have the right material for your move.
Packing boxes isn't the only task you'll have to do when preparing to move offices. You'll probably also need to disassemble office equipment, such as desks, filing cabinets, partitions and conference tables and chairs. To disassemble these kinds of items, you'll likely need to buy special tools. Without hiring professionals from an office furniture removal company, it will take you and your staff considerably longer to accomplish the task.
3.      Assures the safety of your office equipment
With a professional packing service, you can rest assured that all your office equipment and other items are safely and correctly packed. There will also be fewer chances of anything being damaged during transit. By hiring professional movers, you can ensure that appropriate safety precautions and protocols are maintained during the business relocation.
4.      Gives you an economical alternative to packing
Moving companies can save you money in the long run. Some think it's expensive to hire professional movers and packers. Still, you'd be surprised at how much you'd spend when packing and moving by yourself. For instance, there's the cost of investing in the correct packing supplies such as boxes, packing tape, bubble wrap and tools for dismantling furniture. Hiring experts will allow you to avoid purchasing special packing materials, thus reducing your expenses. In addition to saving money, you will also gain valuable time that you can put towards increasing your company's profits. It does cost money to hire professional packers. But if you consider the benefits above, you will realise that the cost is recouped in efficiency and in helping you get back to business faster.
5.      Professional packers are licenced and insured
Consider a scenario in which you are moving into your new office and then you trip while carrying an expensive item or furniture. This will leave you with broken equipment, and you may even need to spend money on replacements.
However, the cost will be covered if a packing service is hired. Since professional packers are insured, your precious belongings are protected in case of damage during the packing process. So before you hire a professional moving company, be sure to ask about their licensing and insurance first.
6.      Guarantees a reliable, efficient office move
When moving offices, you want everything to run smoothly. To accomplish this, you will need a team to ensure that all stages of the move are carried out perfectly. If you hire an experienced moving company, you guarantee that the relocation is handled by a team of dependable, accountable and efficient movers. These experts will know how to complete the task of packing and moving as quickly and efficiently as possible.
Your office equipment, furniture and other items require skilful packaging. When you hire a reliable team, you'll save a lot of time and effort in disassembling and packing items. Professional packing companies will systematically handle your office items so that nothing goes missing or gets lost. This way, everything in your office will be moved seamlessly to the new location.
In Need of Professional Business Relocation Services?
If you're looking for an office removals company to do the packing for you, then consider KT ALB Transport. Our business relocation services include packing and unpacking, storage, transport and even installation of your office equipment in your new location.
Make your business relocation as smooth as possible with KT ALB Transport. Get a free quote by contacting us today.