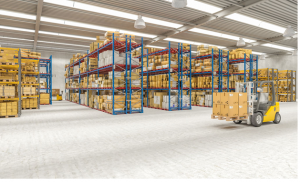 Are you an company finding ways to reduce operational costs, have stock available to deliver shorter lead times, operate numerous delivery avenues, gain control over fluctuating and seasonal demands, hit the objective of same-day or next-day delivery options, control rising employee costs and turnover, find more deliberate ways to use existing space or improve management of a growing number of stock-keeping units? If your answer to these questions is a resounding yes, then you might want to consider warehousing to be part of your future projects. 
There are many perks when it comes to taking advantage of warehousing and we will be discussing them later in detail. As for now, let's take a closer look at the principles that take control of warehousing.
The Principles of Warehousing    
To make sure that a warehouse maintains its effectiveness and efficiency, principles must be broken down into simple steps. These are the basic principles of warehousing:
Sort. This involves sorting and organising the entire warehouse. Organising it in an efficient manner is probably the most vital thing you can do for a warehouse. There are many ways to carry out this, but what matters most is not how you do it but simply that you do! In an ideal setting, warehouse operations must be broken down into simple process tasks and structured to require as few steps as possible. This will ensure the efficient handling of the warehouse. Utilising the right sorting techniques will also prevent you from having obsolete inventory and maximise your profits. 
Set in order. After simplifying your warehouse tasks, start arranging storage, equipment and inventory in a way that allows your team to accomplish tasks in the shortest time possible. Look for areas in your operation that you can consolidate and arrange them in a manner that will allow them to be completed better and faster. If fully optimised, your warehouse can hire fewer employees but still manage to run an efficient enterprise
For instance, you can place goods in cold storage closer to the loading docks so there will be minimal movement from the shipping area to the storage area, thereby minimising the reduction in quality of the frozen goods. Your more common products and items should be grouped together in a location easily accessible to your staff.  It is even worth considering the space in the area to stop chokeholds or allow more people in one area at one time. Basically anything that enables employees to accomplish more tasks in a shorter amount of time.. 
Shine. This involves the maintenance procedures that keep the warehouse clean and in order. If there is no upkeep it is much more difficult to achieve efficiency and productivity. The best way to manage this is to create a schedule for maintenance, cleaning and repairs, along with the submission of outcome reports regarding this task. Make sure to schedule small weekly clean-ups and big monthly or quarterly clean-ups so that all systems in the warehouse will run properly and be kept in good condition. After all, there is nothing worse than having a warehouse filled with pallets and boxes that are shoved on one side and beginning to pile up and that's before you consider the health & safety risks too. Lack of tidiness and order will hinder the efficiency of all members of the team. Allow all the members of the team to stay involved with the upkeep and maintenance of the warehouse.
Standardise. This involves the creation of consistent and repeatable systems which every member of staff is regularly trained on, so that they are acquainted with all the processes involved in the business. Uniformity, with communication, will help the team accomplish their task efficiently. This can be implemented through a comprehensive induction process, regular reviews and consistent training. When the team is adequately trained, paperwork, packaging, labelling and delivery is carried out competently.
Sustain. You need to maintain the quality of work and principles to keep the warehouse running smoothly. Continuous assessment can be done to make sure everything is working as it should be. This is very important, especially if you have plans to expand your business. 
Safety. Although this is not part of the traditional principles, it is considered an important aspect of any business. Having a safe working environment will protect your team against accidents and increase the profitability of your enterprise. Accidents will always cost you dearly. Not only that, it will affect the productivity of your business. So, make sure every member of the team is trained to prevent any kind of accidents or mishaps in the workplace.
Warehousing and Logistics     
For a business focused on logistics, running an efficient warehouse and storage system is very vital and the right investment in warehousing and logistics will improve your performance the long run. 
It's clear that handling and delivery of orders is essential to customer satisfaction and drives improved repeat business or loyalty. Warehousing is a critical part of the supply chain and while it is mainly considered as the area where goods are stored before they are shipped to their final destination, it is often the beginning of the journey of product being delivered to your customer.  Controlling the flow of inventory, managing due dates and delivery periods alongside delivering on time will only help your business grow and gain loyalty from customers. 
Advantages of Warehousing
By now, you probably know quite a lot about warehousing. Now, let's talk about its perks. Aside from serving as a storage area for stock, warehousing provides a safe environment where companies can keep their goods. Warehousing will also help entrepreneurs save on distribution costs as commodities can be stored and traded in bulk and allow them to stock small lots in their physical stores. It will also give entrepreneurs the option to choose their preferred channel of distribution. This means they are free to consider becoming a wholesaler or retailer. 
We all hate it when things go out of stock. Warehousing will help prevent this from happening, as long as stocks are properly stored and distributed as they should be. On top of that, warehousing provides employment opportunities to numerous individuals and help them improve their standards of living. 
How can KT ALB Transport help?
KTALB can provide a full end to end service including the collection of your goods, storage, stock check, pick and pack, order fulfillment, distribution and dedicated delivery requests, including same day, so if you have any requirements that match, give us a call at 01793 626 050 or send us an email at enquiries@ktalbtransport.co.uk as soon as you can!