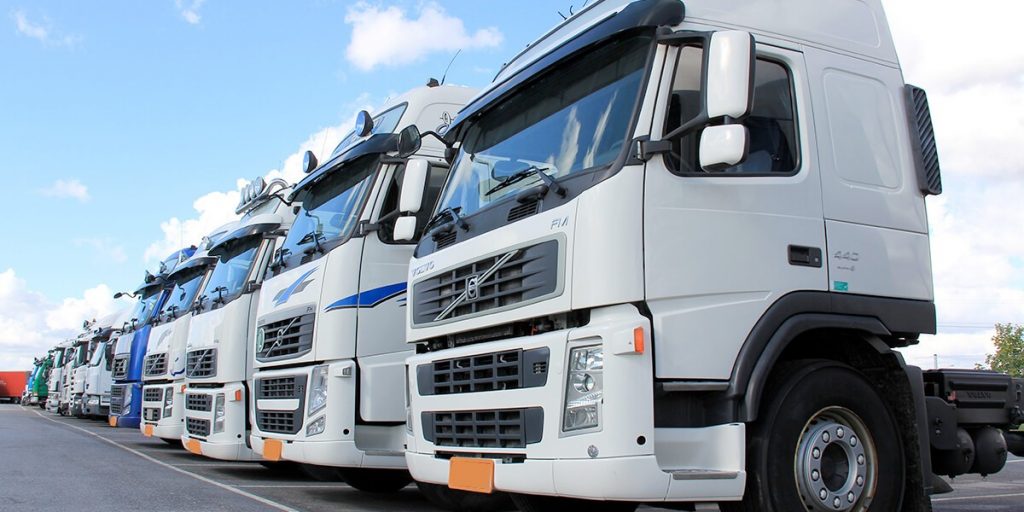 Image Source: Website
We now live in an era where there is a growing need to transport goods to a growing market of domestic and international consumers. This is a great challenge to the haulage and logistics industry. Now that e-commerce is gaining dramatic growth, we can be sure to expect this industry to continue to grow.
Haulage and logistics are always subject to the demand for goods and services and the constantly changing regulations in transportation. On top of that, you need to cater to the satisfaction of your customers. To stand out or thrive in your industry, you must be able to deliver the products to your customers on time.
If you are a growing enterprise and you need help with domestic and international haulage and logistics, working with a reliable and trustworthy firm is a good idea but before you decide which haulage company you should work with, it is vital that you know the advantages of working with one. Today, we will explore what you need to know about haulage and logistics.
There is a lot that haulage companies can give you. Aside from helping you provide a better experience for your customers, they can also help you save money in the long run. Why do a lot of businesses choose to hire third-party haulage companies? Here are just some of the reasons why.
They are compatible with business growth. If you are planning to expand your enterprise and cater to emerging markets or new areas, a haulage company can make this transition so much easier for you. Haulage companies have access to specific markets and a complex network of logistics and supply chain which you can leverage to improve your customer service and gain a competitive edge over your competitors. They also have warehouse and distribution hubs that enable the feasibility of your business expansion plans because they often include security measures and industry compliance assimilated in their services.
They are cost-effective and help you save time. If the level of efficiency of your business is high, so is your likelihood of getting success. This is where third-party haulage and logistics companies come in. They already have a large fleet of delivery vehicles, warehouses and trained staff to accommodate every kind of need possible. In comparison to building your own warehouse, purchasing your own fleet of delivery vehicles, hiring or training your own staff and acquiring new technologies that will support your very own haulage and logistics system, hiring a third party company is way cheaper and viable. With third-party haulage and logistics companies, you can avoid these staggering costs and allow your staff to focus on the core competencies of your business. This will also allow you to concentrate more on the other aspects of your business such as facilitating business expansion, strategic planning, improving operational processes and boost your manufacturing.
They can adapt to your business and your plans for expansion. Haulage companies can easily adapt to the exact scale of space, labour and transportation that you need. In this way, you can freely grow into new markets and tackle fewer challenges along the way.  If you don't have a logistics department that can manage your current supply chain, you can expect third party haulage and logistics to stand up and excel, helping you optimise your logistics and haulage needs as well as help you enhance your need for business expansion.
What is haulage services?    
Different haulage companies provide a different scale of products and services but most of them offer some or all of the services mentioned below:
Urgent Deliveries (nationwide)
Dedicated Deliveries (Same Day/Next Day/Overnight)
Business Relocation (VIP Service)
White Glove Service(Above & Beyond)
2 Man Service (Tailored to you)
Specialist Installation (Including Removals)
Warehousing (Distribution Services)
Project Management (Full End to End)
What logistics means?
Logistics is the process of managing the supply chain. If your company is unable to supply this service, you can hire third-party companies to manage this need for you. Instead of wasting your time managing logistics on your own, you can give the baton to the experts who know the industry inside and out.
As we have mentioned earlier, the great thing about working with logistics companies is the fact that they can supplement your business growth by offering adjustable costs on equipment, personnel, assets and facilities. By delegating your logistics to a third-party company, you can focus on what matters most to your business.
Another advantage of outsourcing your logistics is the fact that you can customise the level of service you need. You only need to pay for the services that you require no more, no less.
If possible, find a logistics company that can let you bundle services that can cater to your specific needs. Customisation is king and a lot of third-party logistics companies are willing to offer that kind of service to you!
If you outsource your logistics, the third-party company can take care of all the heavy lifting for you, helping you recoup your investments so that your profits will not suffer. Outsourcing is also a great solution to address carrier capacity problems. Most logistics providers are capable of expanding to accommodate your delivery and make sure they arrive at their destination safely and on time. On top of that, you don't have to personally get in touch with multiple carriers to make sure everything goes as planned.
If you want to know more about haulage and logistics and how your business can benefit from it, feel free to talk with the top same day courier haulage delivery service company in Swindon. Call KT ALB Transport on 01793 626 050 any time, any day!